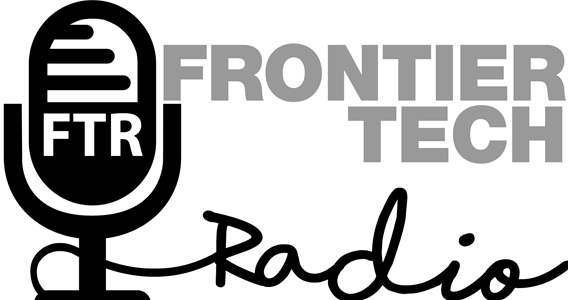 Barry E James speaks with On Yavin, Liliana Reasor & Lee Birkett
37:52
CLICK AND SHARE THIS EPISODE

Twitter Facebook LinkedIn



SHOW NOTES

| Season | Episode | Duration | Published |
| --- | --- | --- | --- |
| #2 | #6 | 37:52 | 14th November 2019 |

BiPS are breaking new ground streets ahead of Libra and the field and I speak with CEO Lee Birkett about the latest from Moneybrain. With Liliana Reasor founder of SupraFin about opening investing & diversification to all & On Yavin about the Cointelligence Academy - which is now open & free!

WE HOPE YOU ENJOY THE SHOW!

Want to take part in an episode? Get Interviewed Advertise on Frontier Tech Radio

SUBSCRIBE / FOLLOW

Subscribe or follow the podcast to listen back to all 78 episodes and get all the latest delivered as they are released. Rate, review, share on iTunes / Apple Podcasts, Google Podcasts, Android, TuneIn, Spotify, Mixcloud, Acast and Stitcher,
and join the conversation on Facebook, Twitter and email.

LISTEN ON THE GO

ADD THE PLAYER TO YOUR HOME SCREEN

GO TO FRONTIERTECHRAD.IO/PLAYER ON A MOBILE DEVICE...

Select '

Add To Home Screen

' (or similar) on your browser menu and use our web app to catch up with all the latest and previous episodes.