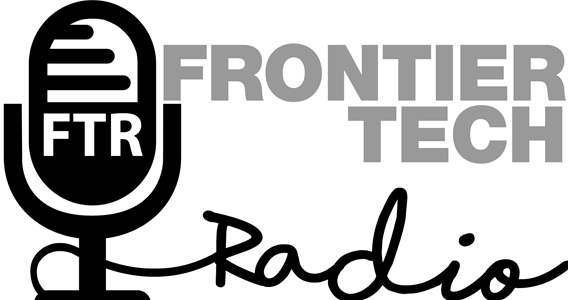 Interview with Kora Network's Co-founders Maomao Hu & Dickson Nsofor
28:29
CLICK AND SHARE THIS EPISODE

Twitter Facebook LinkedIn



SHOW NOTES

| Season | Episode | Duration | Published |
| --- | --- | --- | --- |
| #1 | #8 | 28:29 | 8th March 2018 |

"Talent is evenly distributed but opportunity is not", and a vision to ensure good financial services are not just a utility, but something that every person is entitled to.

In episode 8 of ICORadio's #BlockchainBytes Barry James interviews Maomao Hu (COO and co-founder) and Dickson Nsofor (CEO and co-founder) of Kora Network about their ICO and initiative for blockchain-powered financial inclusion - across Africa and the world; a pilot project empowering farmers in Nigeria; their tokens and ICO; and how to get involved.

Including:

In the pyramid of financial inclusion farmers have been badly  served, yet do the most work.
Kora is enabling people who've never had access to proper banking to be able to receive and send payments swiftly and make payments remotely.
"We believe that we can shrink the whole world into a small financial service village."
Ultimately goal: "To make financial services not just utility, but something that every person is entitled to."
"With Kora we are trying to say to the world that we understand that talent is evenly distributed but opportunity is not."
Who might want to and how they can get involved with Kora - already oversubscribed by 500%.

WE HOPE YOU ENJOY THE SHOW!

Want to take part in an episode? Get Interviewed Advertise on ICO Radio

SUBSCRIBE / FOLLOW

Subscribe or follow the podcast to listen back to all 63 episodes and get all the latest delivered as they are released. Rate, review, share on iTunes / Apple Podcasts, Google Podcasts, Android, TuneIn, Spotify, Mixcloud, Acast and Stitcher,
and join the conversation on Facebook, Twitter and email.

LISTEN ON THE GO

ADD THE PLAYER TO YOUR HOME SCREEN

GO TO FRONTIERTECHRAD.IO/PLAYER ON A MOBILE DEVICE...

Select '

Add To Home Screen

' (or similar) on your browser menu and use our web app to catch up with all the latest and previous episodes.